One of my clients not long ago was the kind of person you'd look at and immediately think they were totally in control and confident.
The Financial Director of a multi national company is usually bursting with inner confidence, yet, after finding out that he had to start using English for his board-level presentations, he had discovered that he was extremely nervous about doing this (especially in larger groups or more than about 4 people ) – something he'd never have thought would happen! So how did we help him?
He understood that it is an important thing to be able to communicate internationally; he knew that because we live in this increasingly interconnected world, using English enables you nowadays to be more successful by accessing more opportunities and connections, and that this was in any case necessary for him to retain his position….
He recognised the importance, in our rapidly-changing world, not only of "connecting" with other people who live in different countries, even with their culture and their way of thinking, but also shared with others the feeling of how tremendously enriching to life this can be. He realised how valuable the new "global" aspect within his organisation, was and is.
But this was not exactly the problem. If anything, knowing all this and being reminded of it, as his company underwent significant and far-reaching changes internally and externally, was adding to the problem even more!
This hard-working man loved fishing; his English was relatively low-level but adequate for the task of reporting to his Board; and he was terribly blocked; afraid; sweating in front of his audience; his voice shaking, he was very red-faced.
He had been very quiet on arrival, it all came out when I took him out for a meal and he explained that all the English language teaching and correction and instruction in cross-cultural communication that he had received in other places; the do's and don't's; all the sentences and key phrases to repeat; all the reams of photocopied vocabulary – that he sort of knew anyway passively –  the "enforced scenarios" he had to prepare for the next lesson, all the things we tend to find in schools were useless to him.
He told me how all the "cross-culture" training was making it worse; the endless corrections, more pressure, more theory; more "do's and don't's and so on….  he needed to get over that, but he didn't know how.
I found the way with him, by judicious use of NLP visualisation and anchoring techniques, shifting his associated problems by dint of changing his emotional associations, dissociating him away from the issues, and putting new thoughts and connections in their place.
It worked, overnight, after a short "out-of-context" chat in a restaurant, eating fish together and talking about fishing – in a certain way.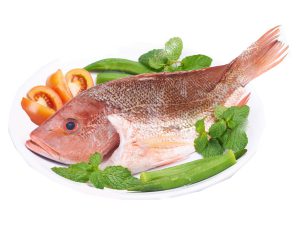 Sadly some may have had the experience after previous training and learning, of feeling worse than when they arrived – both on paper tests, and in real life – and therefore very dissatisfied. Poorly-devised training or blanket solutions (one-size-fits-all) can indeed make things worse.
As a proviso here, language schools do have their place but often cannot offer that specialised coaching which meets each individual's needs….and being with clients of other nationalities does not always offer the right combination of guided acquisition and pleasant immersion in the language and culture which makes for more effective and rapid acquisition.
That is why at PIE we use many different techniques and according to the specific needs of the client. We use absolute discretion, go wherever needed, and spare nothing in terms of flexibility and total listening to the client, to ensure that the outcome is good.
https://performanceinenglish.com/wp-content/uploads/2013/04/tostig3-copy-300x276.jpg
0
0
admin
https://performanceinenglish.com/wp-content/uploads/2013/04/tostig3-copy-300x276.jpg
admin
2017-02-16 16:09:13
2022-10-15 15:27:53
Confidence in English